START DATES IN 2018: 27 JANUARY
PROGRAM FEE: KSh 9,500
(payment in installments possible)
Sign Up Now
Download Brochure
WHAT DO YOU GET?
PRACTICAL APPLICATION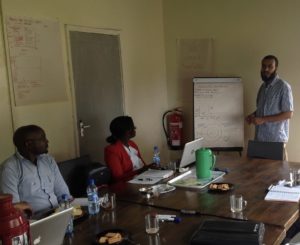 4 WORKSHOPS
Market Analysis & Competitiveness
 Will you have a market of customers as much in love with your product or service as you are?
Profitability & Growth Potential
Does your business idea have enough potential to grow beyond the first few months?
Your Entrepreneurial Passion
Running a business requires you to be engaged 24/7… do you really have what it takes?
Getting Started: Executing your Business Plan!
Congratulations! All systems GO! Let's now make sure you're ready to beat any business challenges that for sure will come your way!
COMPLEMENTARY
4 Personal Coaching Sessions


 Customer & Partnership Leads (via our extensive business network)


 Course Material (incl. selected eLearning & "Quickstarter")


 Inspire Plus Membership: including Personal Coaching 


Certificate of Completion
Sign Up Now
Download Brochure
CHECK OUT OUR OTHER PROGRAMS
GROW YOUR BUSINESS TO PROFITABILITY
SCALE YOUR BUSINESS TO ULTIMATE SUCCESS